Penang Hotels Last Minute




The Bayview beach resort ( from just USD 43 ) is just one example of Value-for-Money hotels and beach resorts in Penang.

Click HERE for our Full List of Hotels and Beach Resorts in Penang

Georgetown Penang Hotels
Penang Hotels and Penang Beach Resorts. Hotels in Georgetown Penang range from budget hotels and cheap hotels to Business and mid-range priced hotels to Luxury penang Hotels. Georgetwon is a bustling city on the island of Penang and offers an amazing range of cuisine from across the world, you will find great restaurants and great food in georgetown Penang. The beaches of Tanjung Bungah and Batu Ferringhi can easily be reaches from Georgetown by bus and taxi. The railways station for Penang is located on the mainland at Butterworth. Penang Airport is located at Bayan lapas in the south of Penang Island.

Batu Ferringhi Beach & other Penang Beaches
Batu Ferringhi beach on the island of Penang is the island's most popular beach location. Beach hotels and resorts directly on the beach at Batu Ferringhi offer a wide range of accommodation form value-for-money beach hotels and resorts to luxury beach hotels and resorts. Hotels on the beach at Tanjang Bungah on Penang offer beach hotels at great value for money.




Malaysia Hotels
Click for other MALAYSIA Destinations


Langkawi Malaysia Hotels
Penang Malaysia Hotels
PENANG Hotels and Penang Beach Resorts
Last Minute Malaysia Hotel Bookings and Last Minute Hotels Kuala Lumpur and Last Minute Hotels in Malaysia. Penang Hotels in Georgetwon penang and beach resorts on the Island of Penang in Malaysia. .
Malaysia Beach Hotels Resorts
Malaysian beaches and Malaysian islands hotels and resorts. Penang Hotel reservations and Penang Hotel bookings, online reservations for hotels in Penang Malaysia, recommended Penang Hotels and recommended Penang Beach resorts. Cheapest hotel rates for Malaysia hotels. The Evergreen Laurel Hotel in Penang is ideally situated apart from the congestion of the city, just minutes away from the thriving business district of Penang in Malaysia and within walking distance from the major sightseeing areas. Penang Hotels and Penang Hotel accommodation from budget Penang hotels to luxury hotels on Penang.
Asia Travel Guide
The Nong Guide to Asia
Australia Hotels
Asia and Australia Guide
Penang Hotels Malaysia
Hotels and resorts in Georgetown and Batu Ferringhi Beach.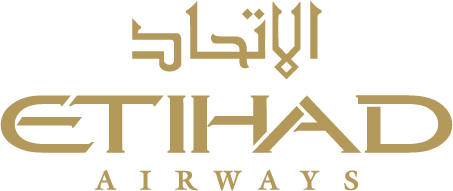 Penang Hotels
Penang Hotels on Penang Island Malaysia. Places to stay in Penang. Penang Hotel Rates Eastern and Oriental Hotel Penang E & O Hotel.
Penang Accommodation