Langkawi Hotels and Beach Resorts
Langkawi is becomming one of Asia's most popular beach destinations, though still relatively quiet you have the chance to enjoy this amazing island and enjoy excellent hotel and resort accommodation at Value-for-Money rates. Langkawi is truly a lovely island, relaxing, an easy pace, enjoy Langkawi at one of the excellent beach resorts.
Langkawi Hotels and Beach resorts - Click HERE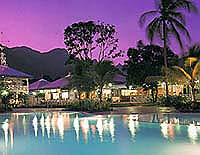 Langkawi Island

Langkawi Island is located just off the coast of North Western Malaysia, close to Thailand. Langkawi is actually 99 islands, mostyl uninhabited. On the main Langkawi Island you will find excellent Beach resorts offering charm, fine food, relaxation, also also plenty of fun for the adventurous.